This website uses cookies policy in order to improve services and personalize the offer to customers in accordance with the protection of personal data. You can change the cookie settings here. Close
FIREPRO - Protection of bulk material conveyors
There is a real risk of fire when transporting bulk material by conveyor. Fire can occur, for example, in coaling bridges in the energy sector or conveyor belts in other types of industry. In case of insufficient detection and fire protection, the consequences of a fire can be devastating.
The FIREPRO automatic fire extinguishing system is a possible solution for the protection of these technologies. The FIREPRO system work is based on monitoring the protected area with highly sensitive optical detectors that capture specific fire parameters. If a fire is detected, the detector sends a signal in milliseconds to the control panel, which immediately starts extinguishing. The extinguishing agent in the form of water mist is evenly distributed to the protected space through special nozzles designed specifically for the given type of extinguishing.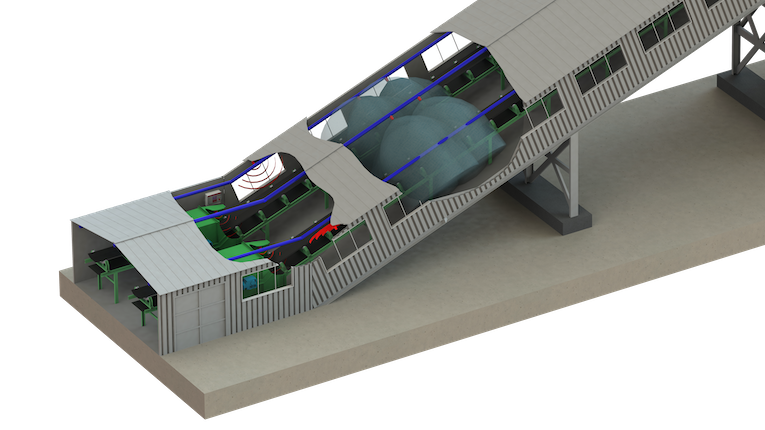 ADVANTAGES
fast reaction time
automatic monitoring of detectors and nozzles against soiling
low extinguishing water consumption compared to other systems
variability of system settings and extinguishing elements
designed for explosive atmospheres
RISKS
seizing a hot belt roller that initiates a fire
spark causing a fire of transported material
traffic foci and their ignition (self-ignition, incandescence)
electrical fault, or human error
COMPONENTS OF THE FIREPRO SYSTEM
DETECTOR Lumex 2
An optical detector makes it possible to indicate the flame and sparks in the monitored technological section and to convert and stimulate this stimulus into a signal suitable for further evaluation and processing. It is equipped with a blower to ensure the accuracy of IR and UV spectrum sensing. Possible use in areas with artificial lighting and other types of lights.
CONTROL UNIT CONEX
The control unit is installed near the protected equipment within the reach of the operator outside the zones with a risk of explosion and fire. Cables from detectors and fire extinguishing elements are connected to the control panel. Optical or acoustic signaling, signals to/from the control system, and other interlocks and connections can also be connected to the panel.
Nozzles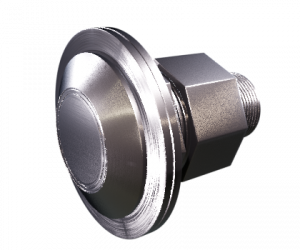 Nozzles discharge fire extinguishing media in fire protection systems in technologies as part of the installation. Specially developed nozzles releasing water mist for extinguishing significantly reduce water consumption. The nozzles are designed for dusty environments and are equipped with protection against pollution.
In a need of maintenance? Contact us.
Contact form