Introducing B-Flap I: Same but better
Explosion isolation is an essential part of explosion protection design that protects your industry from the devastating consequences of an explosion. Its primary purpose is to prevent the transmission of a pressure wave and to stop the flame front between interconnected technologies, thus preventing possible secondary explosions and minimizing damage to the technology.
The RSBP spol. s r.o. introduces a modified explosion isolation flap valve B-FLAP I with improved technical parameters.
The innovated explosion isolation flap valve B-FLAP I was certified according to the standards EN 16447 and EN 15089. Our flap valve was tested at one of the most modern accredited laboratories, emphasizing intended use in real industrial plants.
ADVANTAGES
certified according to EN 16447 and EN 15089
suitable for all types of dusts, including metal, up to explosion class St 3
certified for explosive dusts with extremely low values of minimum initiation energy and temperature (MIE, MIT)
applications for inlet and outlet suction routes of filtration systems
suitable for push and pull system
possibility of installation on horizontal and vertical pipes
possibility of use in a piping system consisting of elbows and / or obstacles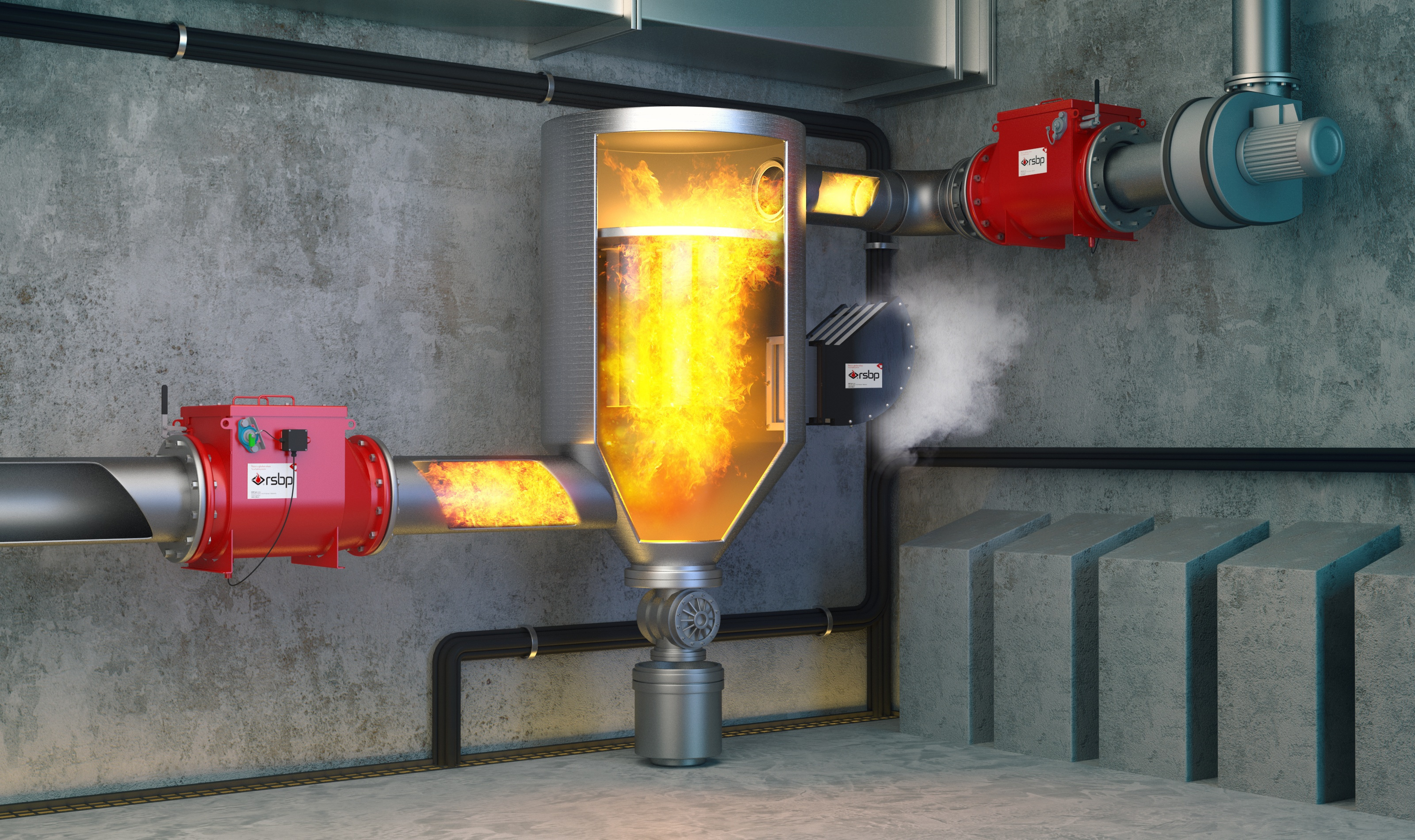 Possible application of the explosion isolation flap valve B-FLAP I on the inlet pipeline and the outlet pipeline of the filter combined with the flameless venting device FLEX.